architecture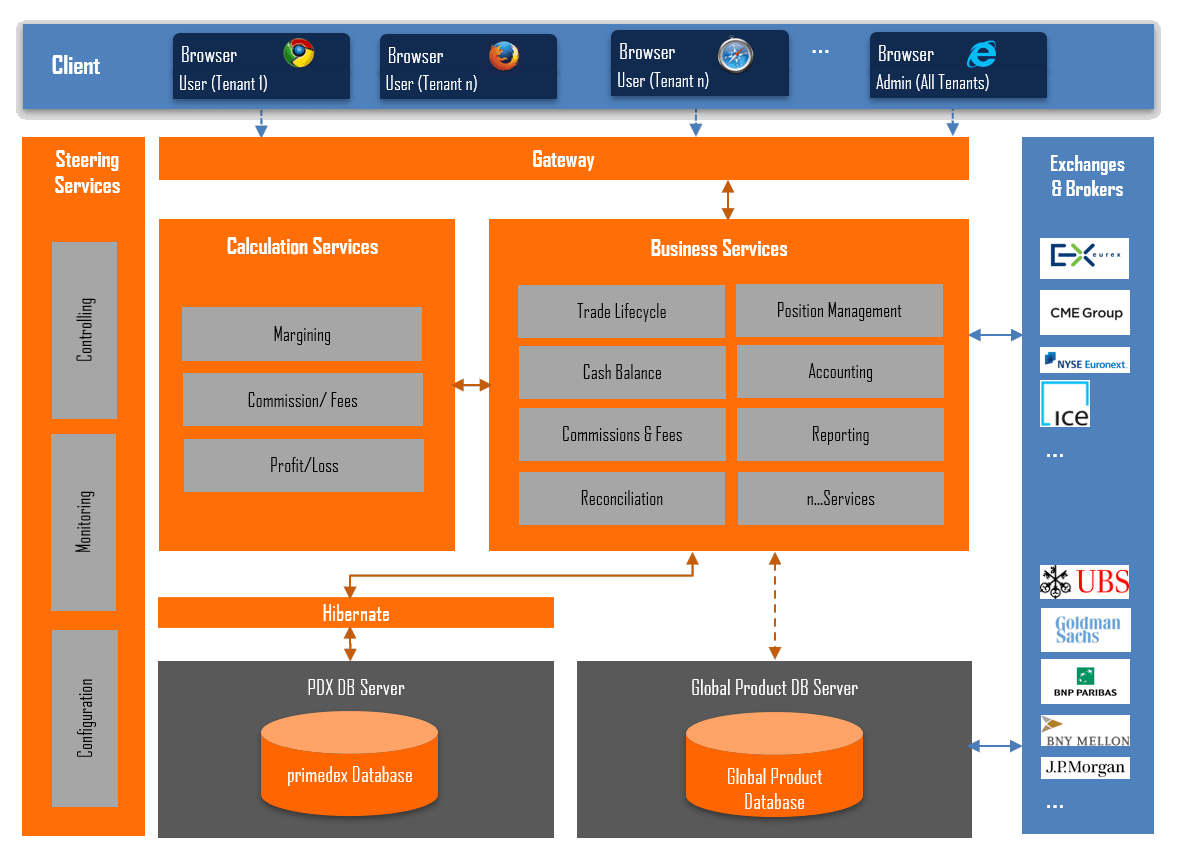 user interface
The
primedex®
user interface is a modern web app developed in java. The web app allows the display of individual pages on multiple monitors.
Access to the web app is controlled using tokens (JWT).
database
The
primedex®
database is logically divided into several tablespaces. These are:
- Transactions
- Clients
- Static Data
The administration of the data in the Static Data tablespace can be automated to the global product database through its link to
revendex
.
The application
primedex®
is database agnostic. It supports Oracle and PostGres.
calculation engine
Thanks to caching technology the Calculation Engine delivers high performance in computing ratios. For example, the calculation of the initial margin of x-portfolios happen in less than a second. Each part of the Calculation Engine can be accessed via a web service.